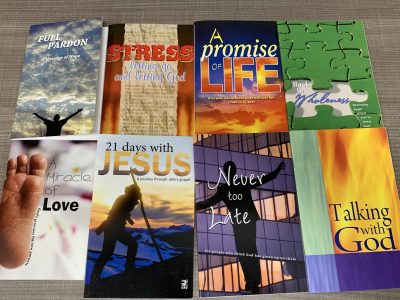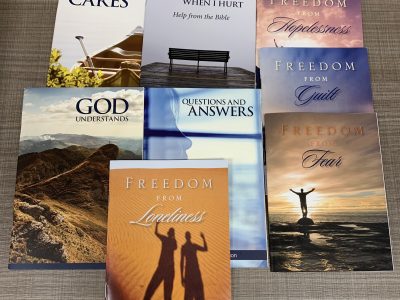 Who: Adults
When: Every other Tuesday from 9:00 – 11:00 AM
Where: EURC Great Room
Project Philip is an outreach organization that places New Testament Bibles in hotels/motels, and supplies Christian literature to jails and hospitals. Distributed literature includes a mail-back postcard offering enrollment in our free children and or adult Bible study (in both English and Spanish). Those who return their enrollment cards are sent a Bible lesson. Returned lessons are corrected and then the next lesson is mailed back to them.
Volunteers are always welcome to help prepare literature and Bibles for distribution, or to correct the Bible lessons. In addition to the camaraderie and refreshments, we take time to join together in prayer for this outreach. Even though we meet from 9:00 to 11:00 am, come join us when you are able to get there, and leave when you need to leave.